Ackers Adventure is a charitable company with a rich history spanning several decades. Established in 1981 As the Ackers Trust, it originated as a small community project in Birmingham. Initially focused on providing outdoor activities for local youth, the organization gradually expanded its offerings and grew in popularity. Over the years, Ackers Adventure evolved into a prominent provider of outdoor adventure and recreational activities for people of all ages and abilities. With a mission to make outdoor experiences accessible to everyone, we have successfully impacted countless lives through our inclusive programmes. Ackers Adventure continues to thrive, inspiring individuals and communities to connect with nature and embrace the joy of outdoor pursuits.
Our primary goal is to promote physical and mental well-being through outdoor pursuits, aiming to create a positive impact on individuals and communities. We believe that everyone should have the opportunity to engage in outdoor activities, regardless of their background or ability. With a strong focus on inclusivity, the charity actively works to break down barriers and provide equal access to outdoor adventures for people with disabilities, young people facing challenges, and those from disadvantaged backgrounds.
The organization offers a wide range of thrilling activities and outdoor experiences, including canoeing, kayaking, skiing, snowboarding, climbing, archery, and more. These activities are facilitated by a team of experienced and qualified instructors who ensure the safety and enjoyment of all participants. The charity's well-maintained and accessible facilities, including ski slopes, climbing walls, and waterways, provide a conducive environment for individuals to develop their skills and confidence.
We operate on a not-for-profit basis, with any surplus funds generated from activities and donations being reinvested back into the charity's operations and initiatives. This ensures the sustainability and continual growth of our programmes, enabling them to reach a wider audience and make a lasting impact on the lives of individuals in the community.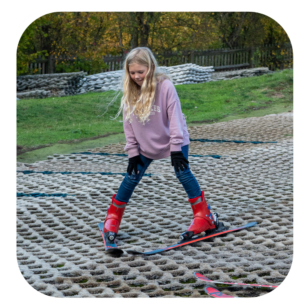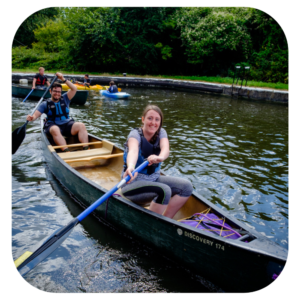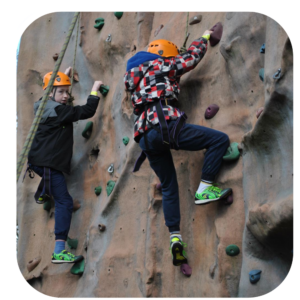 The governance of Ackers Adventure is guided by a strong ethical framework, transparency, and accountability. The company is governed by a Board of Trustees who oversee its operations and ensure compliance with legal and regulatory requirements. The Board comprises individuals with diverse backgrounds and expertise, bringing a range of perspectives to decision-making. Ackers Adventure is driven by its charitable objectives and operates in a way that prioritizes social impact and the well-being of its beneficiaries. The governance structure ensures effective management and strategic planning, allowing the company to fulfill its mission of enhancing lives through outdoor experiences.
Tracy Wassall
Chair
Tracy worked for a high street bank for over 41 years across a number of locations in the
West Midlands, and Warwickshire. He now operates as a Commercial Finance broker via
Connect to Finance Ltd and in addition to being Chairman of Ackers Adventure Ltd is also
Chairman of Alcester & Ragley Park Cricket Club, playing cricket for them and WarwickshireSeniors.

Chris Stroud
Vice Chair
Chris worked teaching Physical Education in Midland schools for 39 years, with the latter
years spent teaching in Small Heath at a local secondary school.
He is qualified as an Alpine Development Coach for skiing and is an appointed tutor for
Snowsport England [the National Governing Body] delivering training and assessment
courses throughout the country and Europe.
He also works for OCR examination board as Senior Team Leader for GCSE Physical
Education, helping oversee the moderation and standardisation processes across the
country.
Eddie Mouldon
Eddy came to the Midlands from his native Isle of Man to attend St Peters Teacher Training College in 1959. He then settled in Solihull and taught in a local school for 28 years, and in Alberta Canada for two years. He has always had a passion for the outdoors and introduced hundreds of young people to the mountains via ski and climbing trips.
He has now worked part time at Ackers Adventure as a ski and climbing instructor for over 30 years.
Ian Lane
Ian has worked for the Canal & River Trust for 19 years. During this time he has led the regional Engineering teams, been Waterway Manager with overall responsibility for the West Midlands waterway and more recently led the Trusts involvement in the Commonwealth Games. He has now taken up his current role of Head of Operational partnerships & Fundraising. Prior to joining the Trust Ian worked for a global Civil Engineering consultant for 11 years where he gained a wide range of experience in the inspection, maintenance & repair of assets.
Dave Bateman
Dave started employment at the Ackers in 1982 and throughout the following 38 years
gained many awards in canoeing climbing archery to name just a few. For the last 15 years
his role was that of Activity Manager managing staffing, health and safety issues First Aid
and team development programmes.
Following redundancy at the start of the pandemic Dave set up Outdoorventures4u
delivering Bushcraft, First aid training and canoe coaching courses.
Geof Thomas
After graduating in Law from Birmingham university Geoff trained and worked in the accountancy profession. He progressed into finance in the Industrial sector before early retirement in 2000.
Geoff became involved with the Ackers first as a customer skiing regularly, he then trained as a ski instructor before joining the board in 2018.
Geoff is an avid football fan and has been an Aston Villa season ticket holder for over 50 years
Your name here?
We are currently looking to recruit more directors.
Download our Director recruitment pack. Here.
View our latest report and accounts
Book your next adventure online today!